A well-written resume is the foundation of your job hunt; however, resume writing is overwhelming. There's so much pressure to make your resume stand out, so many formats and styles to choose from. Figuring out how to focus on the most important parts of your career and experiences based on your current job seeking goals is challenging.
Getting your resume just right in order to attract the attention of recruiters, HR pros and hiring managers is in a word, daunting. To reduce the stress that comes with this task, Insider Pro – in collaboration with CIO.com, has assembled this collection of real resumes revamped by professional resume writers.
Each resume available to our subscribers in the Insider Pro Tech Resume Template Library has been designed for a specific sought-after position. These templates will guide you through the process so you can create a resume that will help you land the tech job of your dreams.
Position Desired: IT Executive
The key to this resume revamp: Write your resume for the job you want, not the job you have. When seeking an IT leadership role, your resume needs to tell a different story now, one that is geared towards the position you now seek. J.M. Auron, owner of Quantum Tech Resumes, helped this candidate (whose name you has been changed to protect his identity) with his previous resume, which was how he landed his most recent IT leadership role.
Now he had to create a new focus in order to climb the ranks, which meant he needed to update his resume to better align with the IT executive career path. Auron told CIO.com (an IDG publication and a sister site to Insider Pro) you start by looking back and identifying what makes you unique or valuable in your field. Once you pinpoint these skills and traits, you can organize your resume to highlight these strengths.
For this candidate, what made him stand out was his success implementing change, so his new resume focused on establishing his executive identity as a transformative leader, a valuable skill in the fast-paced tech industry, and highlight this skill to help recruiters understand the candidate's capabilities and worth.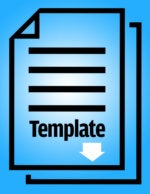 Download this sample resume.
Tech Resume Template: IT executive
Position Desired: IT Leader
Making the move from IT professional to IT leader takes a different set of skills. Once you reach the senior level of your career, the time comes where you need to change how you approach the resume writing process. As a seasoned professional in a leadership role, you need to focus less on your technical skills and more on defining your value proposition.
This IT resume template was created for a candidate who worked his way up the corporate ladder to the role of senior IT director. But after years in the industry, his struggle was how to transform a long, successful career, detailed in four to five pages, into a structured, brief and comprehensive two-page resume.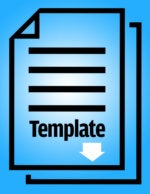 Download this sample resume.
IT Resume Template: IT Leader
Position Desired: CIO
Related resume makeover: Start strong from page one
Once you hit the executive level, your resume needs to show what you can offer beyond your career history and education. If you have an IT resume that looks like most others — long in verbiage and short on professional branding, you need a new strategy.
Resume expert J.M. Auron helps a job candidate inject personality, clarity and branding into a resume aimed at landing a CIO-level position. The original resume included long, bulleted lists that outlined responsibilities and accomplishments dating as far back as the early '90s. While this format tells a linear story, it doesn't tell a career story. It's up to you to show the hiring manager how your accomplishments have produced real results.
Also, if you've been in the workforce long enough to climb the corporate ladder it's difficult to keep your resume to one or two pages. Using the '10-year cutoff' rule was key to this resume revamp, no more than a decade needs to be discussed in detail, this strategy can also help you avoid the very real problem of age discrimination.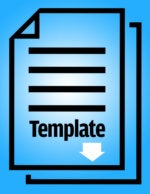 Download this sample resume.
Tech Resume Template: CIO