About Us
Insider Pro provides its subscribers with access to in-depth research, enterprise product reviews, hands-on advice, editor-curated special reports and exclusive feature articles on topics such as AI, machine learning, cloud platforms, analytics, network security, cyber threats, IoT, tech careers and much more.
Editorial Management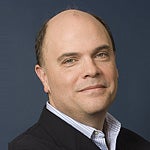 Eric Knorr
Editor in Chief, IDG enterprise websites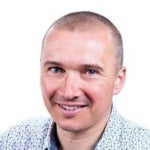 Matt Egan
Editorial Director, IDG US and IDG UK
Privacy Policy
IDG Insider Pro values the privacy of its readers. See our privacy policy for complete details.
Reuters Images Copyright
This site includes material whose copyright is held by Reuters. All rights reserved. Republication or redistribution of Reuters content, including by framing or similar means, is prohibited without the prior written consent of Reuters. Reuters and the Reuters logo are registered trademarks, and trademarks of the Thomson Reuters group of companies. For additional information on Reuters photographic services, please visit the website at http://pictures.reuters.com.
To Reach Us
To find key contact information including Sales and Marketing, locate our offices, report a site problem, or inquire about reprints or back issues, please see our Contact Us page.